By Tom Haley, Staff Writer for the Rutland Herald
December 16, 2019
MADISON, Wisc. — Mill River Union High School junior Brogan Giffin made his last splash as a Vermont high school cross country runner a big one over the weekend.
Giffin clocked a personal best time of 15:45 at the USATF Youth Cross Country Championship held on a 5-K layout on the Yaharah Golf Course in Madison, Wisconsin on Saturday. That was good for a third-place finish at the prestigious event.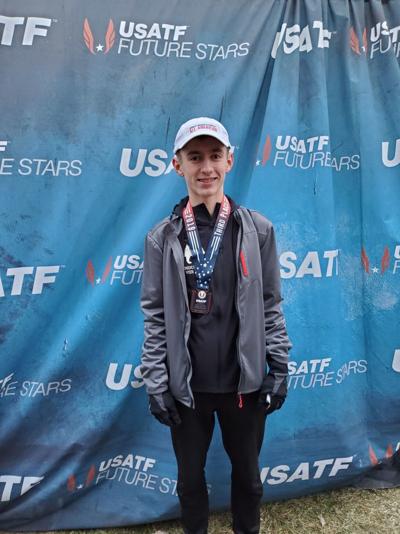 Giffin recently became the Vermont Division III state champion and also won a regional meet to qualify for the event in Wisconsin.
It was his swan song as a Mill River runner. His family is moving to northern Virginia after the school year but he will be competing for the Minutemen in track and field this spring.
His father and Mill River coach Kell Giffin said the course was well manicured and that the wind was a factor. He called the conditions akin to a "typical Vermont day" for the season with a temperature of about 25 degrees.
Next fall, Brogan will close out his senior year seeing new courses and new competition in the metropolitan Washington, D.C. area.
"He has made a name for himself here," Kell said, noting that now he will be going against unknown runners on unknown courses.
Brogan's plan is to run in in college and Kell, an elite runner himself at Louisville, knows that his son is good enough to compete at the NCAA Division I level.
Kell described the intersection of leaving friends and familiar surroundings for new challenges as "mixed" but added "there are a lot of positives."
While in Madison, Kell said Brogan fell in love with the University of Wisconsin campus and noted that the Badgers are a a cross country power.
But there are more immediate concerns than his college choice right now. There is a Vermont high school track and field season approaching and then getting acclimated to a new environment.
You can be certain his reputation will precede him to northern Virginia. A third-place time of 15:45 at the USATF Youth Nationals will get anyone's attention.
tom.haley@rutlandherald.com